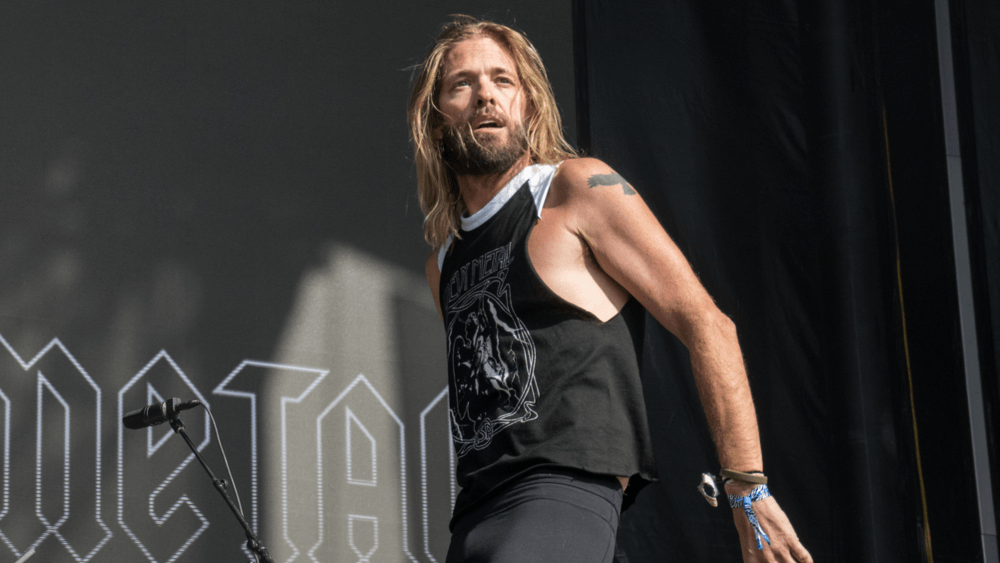 Foo Fighters and the Hawkins family have teamed up with Paramount to stream their Taylor Hawkins Tribute Concerts globally.  The band posted on their social media with the information: "Taylor Hawkins Tribute Concert Updates: How to watch live from @wembleystadium. New artists added to both shows. How to support @musicsupport_ukand @musicares. Read all the info at foofighters.com". The Taylor Hawkins Tribute Concerts ticket and merchandise sales will benefit charities chosen by the Hawkins family as Music Support and MusiCares.
Paramount will present the September 3rd Taylor Hawkins Tribute Concert live from Wembley Stadium in its entirety. The full Wembley Stadium show will be available to stream live and on demand across Paramount's streaming and digital platforms, including live coverage across Paramount+ domestically, Pluto TV internationally and MTV Brand YouTube Channels globally beginning Saturday, September 3rd at 4:30 pm BST/11:30 am ET. The concert will also be available on-demand access globally via Paramount+ on Saturday, September 3rd and on Pluto TV and MTV TV VOD starting the week of September 5th.
Special editions of the concert will air in prime time across Paramount's broadcast and cable channels globally. CBS will broadcast an hour-long rendering of the tribute concert on Saturday, September 3rd from 9-10 pm ET/PT. MTV will also air the one-hour special across its channels around the world starting in Latin America on Saturday, September 3rd and other international territories on Sunday, September 4th, followed by an extended two-hour special that will air globally in September.
Recent additions to the London and Los Angeles lineups including members of AC/DC, Black Sabbath, Def Leppard, Metallica, Blink-182, Pretenders and more.
Editorial credit: agwilson / Shutterstock.com