6th Annual Safe Kids Downtown Dash | The Alliance of SWMO
September 25 @ 8:00 am

-

October 10 @ 5:00 pm
Event Navigation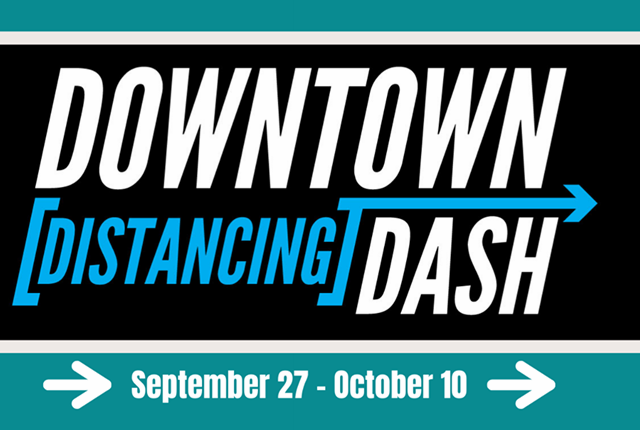 This great family is coming soon. This is the 6th Annual Safe Kids Downtown Dash, Downtown Distancing Dash will be virtual. We all know that strong families create better communities! We have all the details here…
Registration is now open for our Downtown Distancing Dash!




The 6th Annual Safe Kids Downtown Dash will be a virtual event, so this year we are calling it the "Downtown Distancing Dash."

The Alliance of Southwest Missouri is excited to host its 6th Annual Safe Kids Downtown Dash and Safety Fair, and this year the event will be VIRTUAL.

This event is for ages K-5th grade.

K-1st Grade: 1/4 Mile
2nd-3rd Grade: 1/2 Mile
4th-5th Grade: 1 Mile

Participants may run the race on their own time between Sept 25 and Oct 10.

We are encouraging parents to take photos of their children running and post them to our Facebook page or email them to us at chatfield@theallianceofswmo.org *

Each participant that post a picture to our Facebook page or emails a photo of the child running the event will receive a "SWAG Bag" that includes a T-Shirt and other SWAG items – these items will be mailed out by Oct 30th. A "VIP" bag will be available for in office pick ups ONLY (limited quantity).

If you have any questions about this event, please contact our office at 417-782-9899.

Some tips when registering:

#1 Race Ticket: Choose how many participants you will be registering

#2 Your Information: This will be the parent or guardian filling out the form.

#3 Participant Information: Fill out an individual form for each participant.

#4 Click Order: This places your order then you are done! You will receive a confirmation via email with tickets attached. You will not need to print off these tickets, as the event is virtual!

#5 SHARE – Share your check-in with your friends on social media. Get friends and family excited to see your race photos!

#6 DONATE (Optional) – If you feel like supporting our Safe Kids program, we are asking for a $10 donation.
Related Events